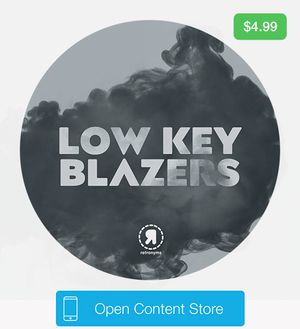 Super stoked to announce my iMPC Pro 2 kit "Low Key Blazers". It's available for all iOS producers in the Retronyms AudioCopy content store here (iOS device required http://retronyms.com/audiocopy/store/?dest=retronyms/com.retronyms.LowKeyBlazers) 
I had a LOT of fun producing this kit. First I compose a short song idea in my DAW and then I bounce the tracks down, edit them into samples and loops, and import them into the iMPC Pro 2 app on my iPad. This is where they really start to take form. 
Low Key Blazers is available for $4.99 through the AudioCopy app on iOS devices. AudioCopy is a free app for buying and transferring audio content such as loops and samples. 
Retronyms gave me a nice little write up in their blog here to promo the pack http://blog.retronyms.com/2018/09/dj-puzzle-x-impc-pro-packs.html